Updates coming late summer and fall include new seller protections, will help bring more buyers and keep them on eBay—and will help boost your sales and profits for the holidays and beyond.

As always, updates that impact your selling are consolidated with lead time to adapt. Scheduled to begin launching the week of August 22, this is the second and last seller update for 2011. Each of these initiatives advances eBay as a top shopping destination—without the need for significant changes to your listings or business practices. You can focus squarely on getting ready for a busy and profitable holiday selling season.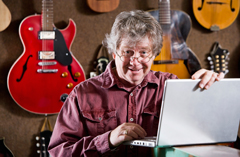 More exposure and protection for sellers
Get 25 EXTRA characters in your title to draw more buyers. The right title helps establish your listing relevance to a buyer's search. Starting in early September, you'll have 80 characters to add more keywords and buyer-attracting descriptors.
New protection for your US Seller standards rating on eBay.com. Starting in August, if the buyer doesn't contact you before opening a Buyer Protection case on eBay.com (only applicable to items purchased on eBay.com) and you act quickly to resolve it, the case won't be included in your count of opened cases.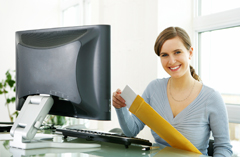 Inspiring buyer confidence
Policy update for email address and links in listings to keep buyers on eBay. Buyers should find everything they need to complete a purchase right in the listing—and if necessary, contact a seller right from eBay. Starting October 1, sellers will not be able to submit listings with email addresses or links that don't help buyers transact safely and efficiently on eBay.
Get more sales with a great return policy. When sellers accept returns, consumers expect a reasonable timeframe and a money-back refund option. New guidelines for returns are coming early next year. Give yourself a competitive edge for the holidays—start updating your listings with longer timeframes and cash-back options now.
Bringing more buyers with new ways to shop
Exciting new way to buy and sell tickets. A new, more robust way to shop for tickets will help make eBay a top destination for ticket buyers and help you get more exposure for your listings.
Enhanced catalogue-based shopping for GPS devices. Listing with the eBay catalogue is now required for GPS devices whenever there's a product match. Starting September 15, when there is no match sellers will be required to add the product to the catalogue to complete a listing. A new tool makes it fast and easy.
Category and Item Specifics updates:
As always, changes to categories and item specifics are included with the rest of seller updates. Look for updates in Coins, Computers & Networking, eBay Motors Parts & Accessories, Electronics and Tickets.
Find out if your listings are affected
.
Get
tools and tips
to make editing your listings faster and easier.
See the
Seller Checklist
for more information about how these updates affect you.
Learn more from other sellers and eBay staff in the
Seller Update discussion forum
on eBay.com.