Advertise where everyone is shopping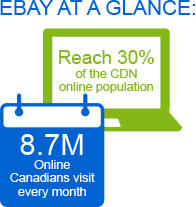 eBay offers a brand safe environment unrivalled in community engagement and loyalty with strong brand equity and unique targeting capabilities. Reach your ideal audience anytime, anywhere and on any device.
Products and Solutions
eBay's programmatic solutions are all about activating in real time to complement and enhance your campaign. What's more, advertising on eBay's mobile app allows you to reach shoppers wherever they are. Contact us today.
eBay's first–party data and world–class technology provide brands with a well-rounded product portfolio to address all stages of the marketing funnel. Our full suite of products, including Guaranteed Context, Programmatic Buying and Mobile are all designed to reach consumers at relevant points in their shopping journey on eBay. Our display solutions provide you with high-impact placements and targeted messaging to begin the conversation with your ideal audience.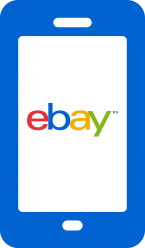 Solutions
Whether you're looking to build awareness, increase engagement, or drive performance, we provide tailored solutions to ensure we deliver on your KPIs. Since our products work better together, we provide a holistic, cross–device approach that doubles down on your best audience, while simultaneously finding all potential converters. Contact us to learn more about our custom solutions.
Source: MediaMetrix Comscore, Nov 2014, Canada