Buying with local pickup.
Free. Fast & Secure.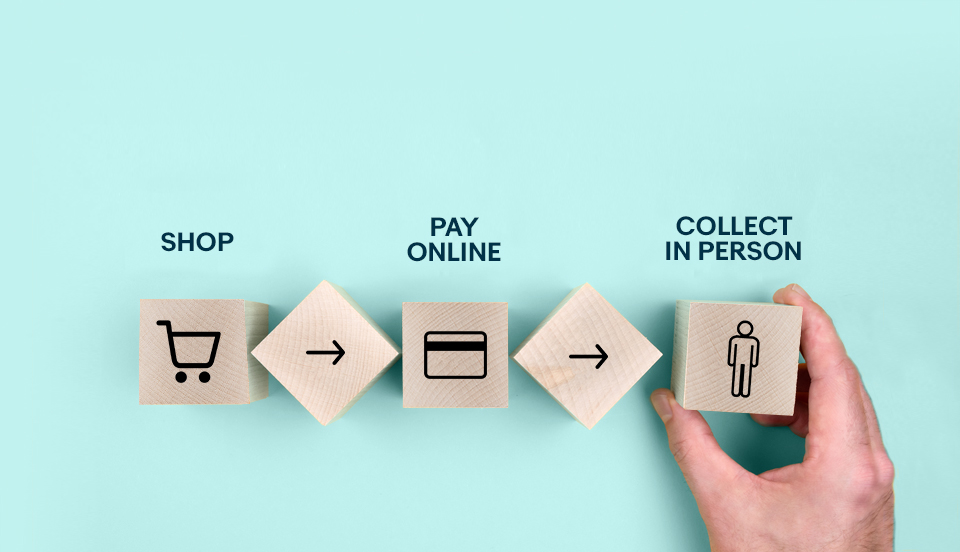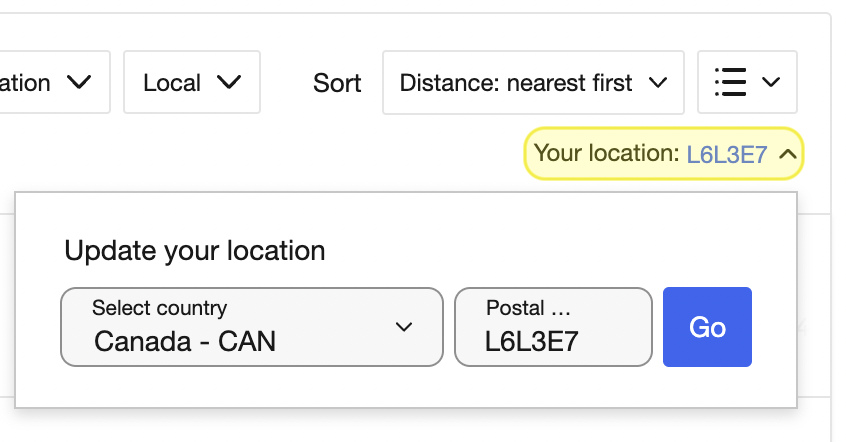 Many sellers offer free local pickup. Chances are, some of them are close to where you are. Why pay for shipping when you can easily arrange for pickup and save money?
Shipping can cost a lot even if both the buyer and seller are a block away from each other. Local pickup is a great alternative for buying items from sellers in your area - particularly for large items where it may be difficult or expensive to ship.
When searching for items, look for "Your location" at the top left corner of the page and ensure your address is correct. To update it, just click on the postal code.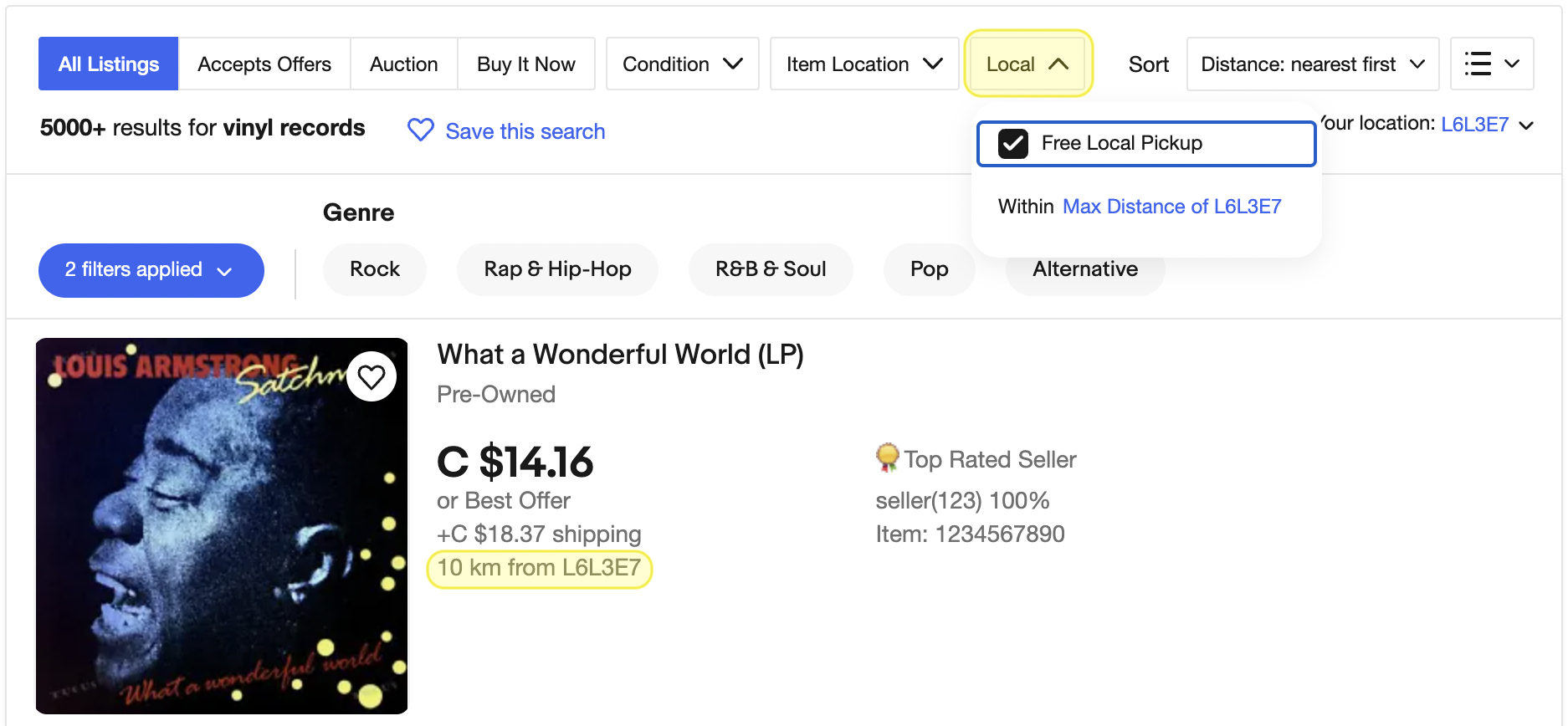 Next, enable "Local Pickup" by clicking on the "Local" dropdown at the top of the search page. Check the box next to "Free Local Pickup". The page will refresh to show you all the listings which offer free local pickup within a minimum radius of 10km. You can expand the range by clicking on the "Max Distance" link.
You can also look for the "Free Local Pickup" option on the item page. It is mentioned as one of the shipping methods under the Shipping and handling section of the item listing. Check the 'Contact seller' page to get more details about the item location and approximate distance from your location.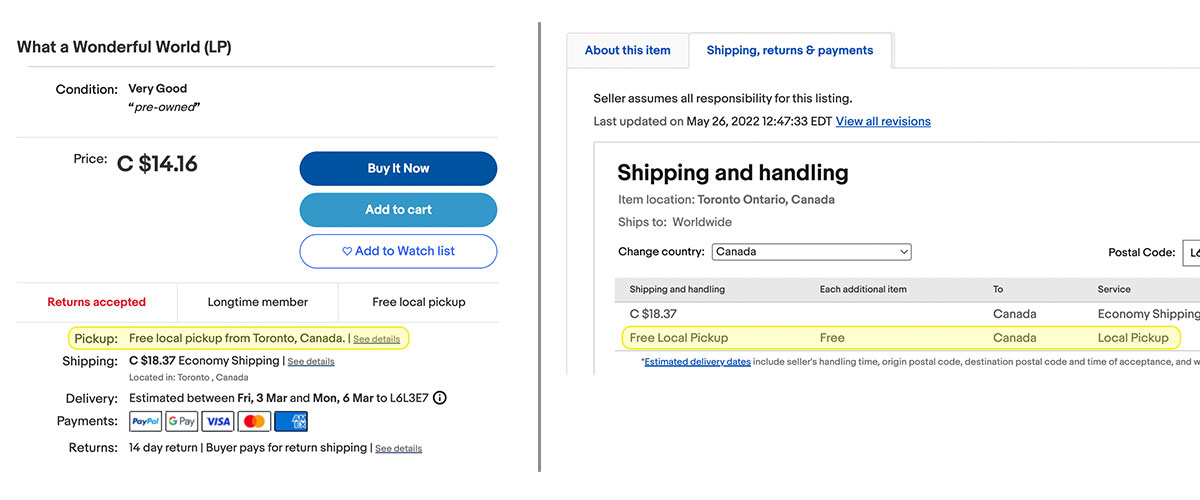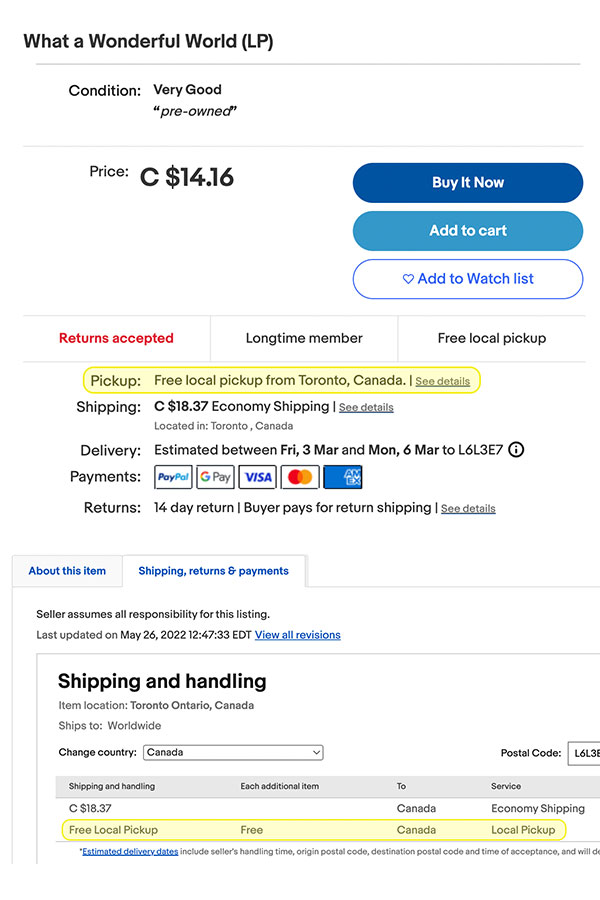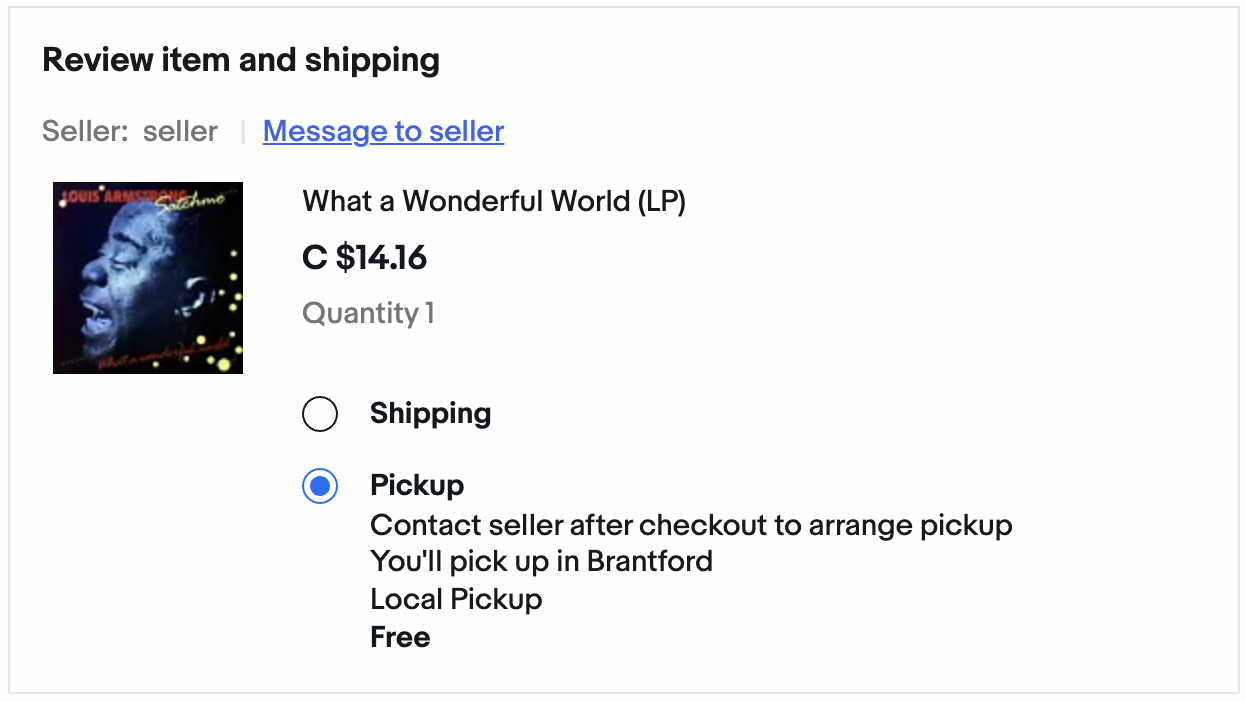 Once you are ready to checkout, make sure to select "Pickup" as your preferred delivery method.
How to arrange a local pickup
Once you've completed the purchase, you will receive an email containing a Local Pickup code (a QR code and a 6 digit code). After making your purchase, contact the seller to arrange a time and place to collect your item.
When you meet the seller to collect your item, have this code ready for the seller to scan using their phone device to complete the pickup process. Items collected in person are still covered by eBay Money Back Guarantee.