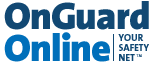 Stop. Think. Click.: A message to the eBay community
The federal government and the technology industry have teamed up to create OnGuardOnline.gov, a new site to help you guard against Internet fraud, secure your computer, and protect your personal information. You can minimize the chance of an Internet mishap by adopting OnGuard Online's seven practices for safer computing.
The helpful content at OnGuardOnline.gov includes tips, articles, videos, and quizzes. It tells where to report spam or a scam, and how to sign up for periodic computer security alerts. And OnGuard Online's phishing, spyware, and spam scams quizzes will help you figure out how savvy you are about computer safety.
We hope members of the eBay community will help fight Internet fraud, scams, and identity theft by using the tips at OnGuardOnline.gov and sharing them with family, friends, and colleagues
The Office of Consumer & Business Education
Federal Trade Commission