>
Listings Visibility
Increased exposure with changes to Markdown Manager and Promoted Listings, bundles and lots, and eBay Questions & Answers.
Overview
Improved markdown tool for eBay Canada
This fall, we're introducing a streamlined marketing tool to help Store subscribers mark down items for up to 45 days in duration.
All eBay Store subscribers are eligible to create markdown campaigns in the new tool, and we've increased the number of items you can discount up to 10,000 items for all Store subscribers. Learn more about the benefits of having a Store subscription, and watch our Announcements Board for more details.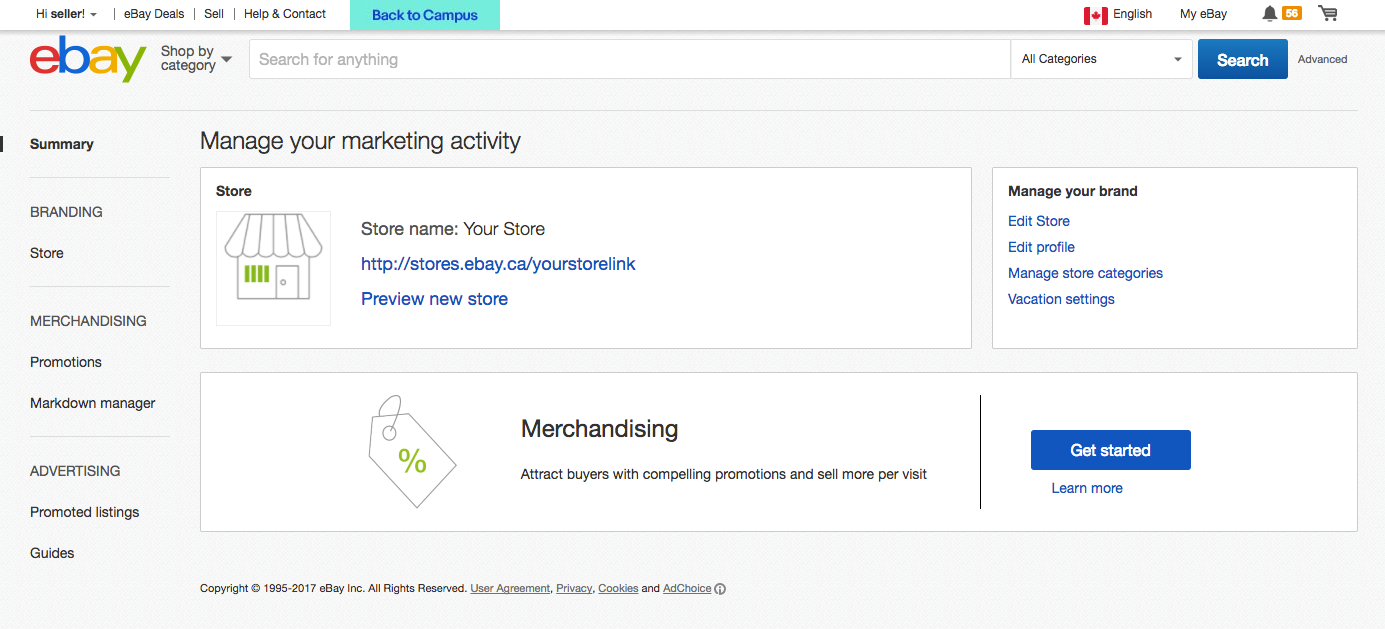 You can manage all of your merchandising and advertising campaigns in one place. You can also create multiple Sale Events at one time with the same or varying dollar discounts or percentages.
Promote single-quantity listings in Promoted Listings
Sellers who use Promoted Listings on eBay.com can now promote single-quantity and unique items for prime placements on eBay to boost visibility and sales. This functionality will also be available on eBay.ca when Promoted Listings is introduced to the eBay Canada site this fall—watch our Announcements Board for more details closer to launch.
List bundles and lots for greater visibility
Gain extra exposure for multiple-item listings with bundle (a combination of related items) and lot (2 or more of the same item) listings. Bundle and lot listings will now be highlighted in the buyer shopping experience, which helps drive interest and conversion. Opportunities for additional exposure include search results pages and product pages.
Give buyers information they need with Questions & Answers
Questions & Answers (Q&A) is a feature that enables eBay shoppers to ask sellers and recent buyers questions about products that interest them. The answers help shoppers get the information they need to buy with confidence, and keep them shopping on eBay.
In October, Q&A will be added to View Item pages on eBay.ca. After it's added, you may receive an email request to answer a buyer's question about a product you list. Your answer will be ranked at the top of all responses on your View Item page. Other buyers can view the answers, too.
Buyers who have questions about other aspects of your listing, such as shipping options and returns, will still be able to use the Ask a Seller function.
FAQs