Choose A Topic
2010 Spring Seller Update
eBay Canada
eBay.com
US Motors

Add watermarks to identify and protect your pictures

You will soon have more choices when it comes to watermarking your listing photos. Choose between having no watermark and having your user ID applied as a watermark, or stick with the camera icon (the standard watermark icon used today).

Starting in March, all seller photos uploaded for eBay picture hosting will default to the "no watermark" option. If you want to automatically watermark all your photos upon upload, you'll need to change your default settings in the Sell Your Item form or in your listing tool of choice.

For the Sell Your Item form, look for the "Bring your item to life with pictures" section and click on "Add or remove options" to access the watermark options.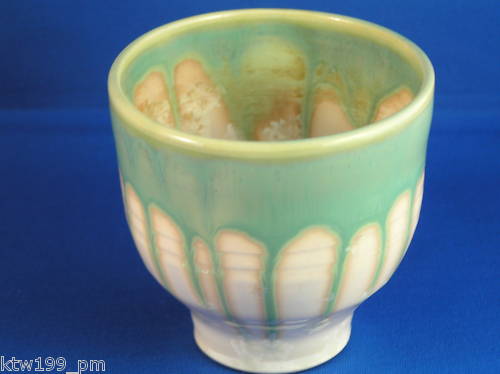 User ID used as a watermark

FREQUENTLY ASKED QUESTIONS

What changes are being made to watermarking of eBay-hosted listing pictures?
In the past, all photos that sellers uploaded to eBay were automatically watermarked with the camera icon in the bottom right hand corner. Starting in March, sellers will have more choices when they upload images to eBay:
No watermark (the default setting)
Your user ID applied as a watermark
Camera icon applied as a watermark
By default, pictures uploaded will have no watermark applied.

How do I change the default settings to choose a watermark?
If you'd like to continue to have the eBay camera icon watermark applied at the lower right of the picture or have your user ID applied as a watermark at the lower left, then you can enable that for all your subsequent uploads via new options in the Sell Your Item form and other preferred listing tools such as Turbo Lister.

In the Sell Your Item form, you can find the checkbox under the "Bring your item to life with pictures" section for the form. Just click on "Add or remove options" to access the watermark options.

Turbo Lister, Selling Manager, Selling Manager Pro and Blackthorne will also offer users the ability to change their watermark defaults. If you use a third party to list your items, please check with them to see if they support the new watermark preferences.

When should I use watermarks on my photos?
A watermark is a semi-transparent image or mark on a photo or piece of printed material that helps to identify image ownership and authenticity. While watermarks are not foolproof, they can help deter image misuse by making it more labor-intensive for someone else to use your image. (Another person would be forced to crop or edit your image to remove your watermark.)

If you are concerned about image theft, a watermark is one step you can take to help prevent it.

Are there limitations on the watermarks I can apply to my images?
Yes. Because of space limitations, user ID watermarks are limited to the first 20 characters of longer user IDs. Also, with a few exceptions, watermarks are not applied to smaller picture sizes (less than 200 pixels on the longer side) or to images that are not for item listings (such as pictures uploaded to enhance your Stores design).

What is eBay doing to enable sellers who list with tools from eBay Certified Providers to use eBay picture hosting features?
Over the past two years, eBay has added more support for picture uploads to the application interfaces (APIs) used by Certified Providers. Feedback from those vendors and the sellers who use their products has identified a need to better manage eBay-hosted pictures before and after their use in a particular listing. As a result, we're enhancing the APIs to enable those tools to extend the lifetime of eBay-hosted pictures that sellers don't use immediately or that they want to keep for future use. eBay already provides an extended lifetime for pictures used in Selling Manager Pro listing templates, and the changes we are making enable the same capability for third-party listing tools.

BEST PRACTICES
To help prevent picture misuse by other sellers, enable the option to add your user ID as a watermark to your subsequent picture uploads.


If hosting your pictures with eBay, try to upload large, high-quality source pictures (more than 1000 pixels on the longer side, JPEG quality greater than 90). However, if your pictures don't meet these recommendations, do not artificially increase their size or quality setting with a picture editing program.